Dust collector
For Cabin of
Sandblasting, Shot blasting, Corunduming, Shot peening, Powdering...
This range of ''AF'' dust collectors is suitable for treating dust from shot blasting, powdering, sanding, plastic, paper, corundum, glass, etc. Due to its construction in 3 and 5 mm steel, it is particularly suitable for the treatment of abrasive dust. It is installed in all our different booths and can be used to replace existing dust collectors in your facilities. With a robust and compact design, the dust collector can be used either individually or in groups depending on the air flow to be treated. The fan motor with powers ranging from 7 kW to 200 kW is positioned on the roof. The flow rates treated range from 9,000 to 240,000 m3/h. Dust collectors comes pre-assembled (see below). Installation and commissioning is simple and quick. Our dust collectors are compliant with standards. Filtration by polyester cartridges complies with discharge standards.
Industrial dust collectors
data sheets
AF 40

Power : 37 kW Flow rate (m3/h) : 47 000 m3/h Power : 45 kW Flow rate (m3/h) : 57 000 m3/h Power : 55 kW Flow rate (m3/h) : 70 000 m3/h Power : 75 kW Flow rate (m3/h) : 90 000 m3/h Amount : AF 40 (37 kW) : 31 500 € Amount : AF 40 (45 kW) : 32 800 € Amount : AF 40 (55 kW) : 34 600 € Amount : AF 40 (75 kW) : 37 000 € Steel fee overload : + 4 000 €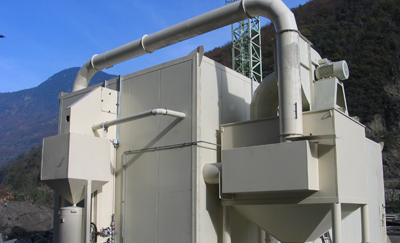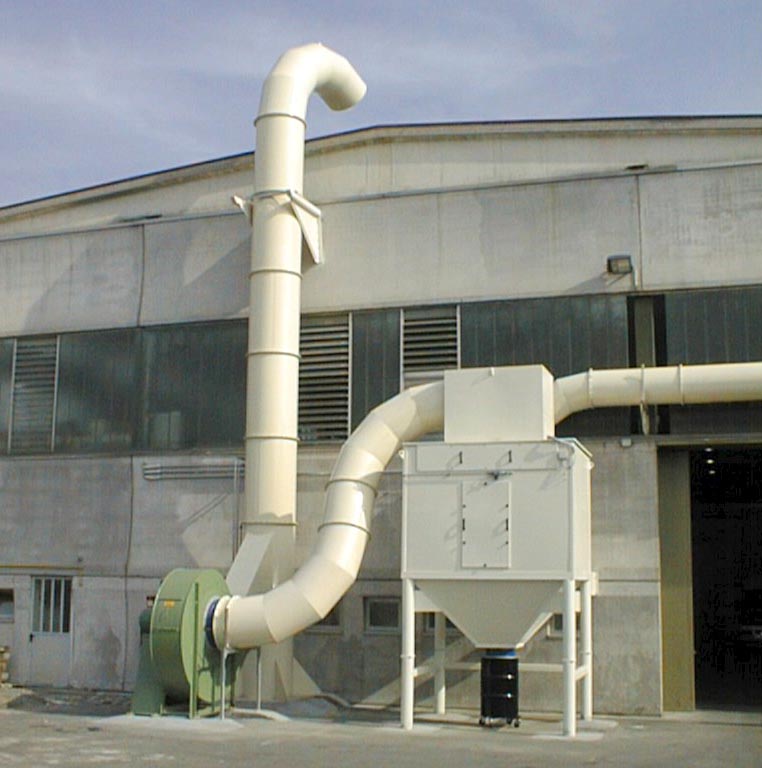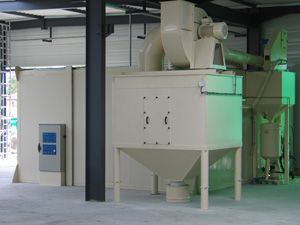 The dust collectors are specially made of heavy gauge steel to allow the treatment of large quantities of abrasive dust. They are a modular design and come pre-assembled and tested at the factory, installing them on site in just a few hours. The cartridges are cleaned using a fully automated compressed air cleaning system. The filter cartridges are made of 250 gr/m² reinforced polyester for greater longevity, 3 times longer than resin cellulose cartridges. In the Atex version, these cartridges are also antistatic. Waste recovery is done in an easily handled oil drum or with a lock associated with a big bag. The ventilation and dust removal of our cabins comply with all the standards in force as well as the recommendations of the CRAM. The discharge is 1mg/m3/h. The fan motors are of special manufacture: they are mounted on a robust frame with a rotation speed of 1500 rpm for an optimal lifespan and low noise.
>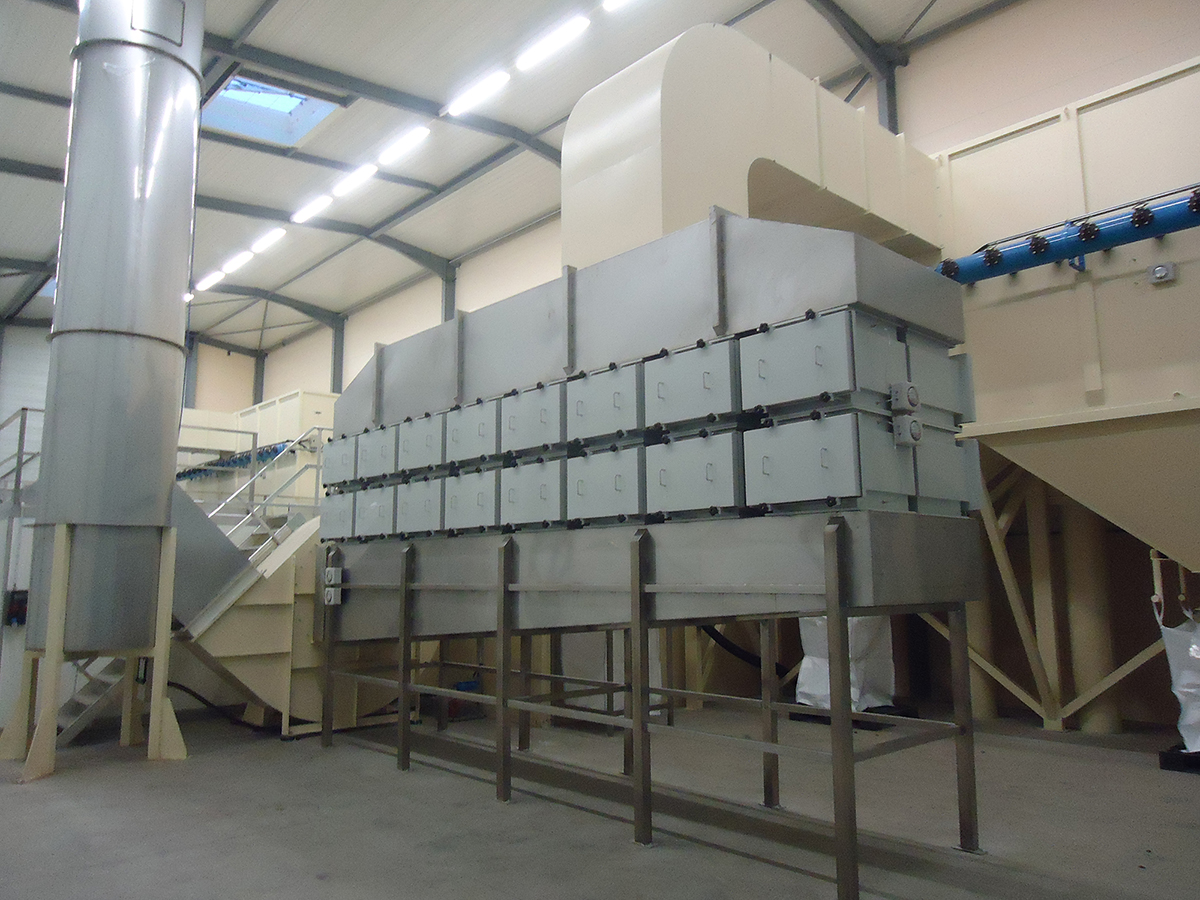 This type of dust collector is specially adapted to the treatment of dust of all kinds containing asbestos. It is used in all industries dealing with asbestos. The asbestos dust removal unit consists of: Primary cartridge filter with automatic cleaning to ATEX standards: - reinforced construction - antistatic cartridges - explosion vents - non-return valve - ATEX unclogging solenoid valves - lock - asbestos big bag - continuous earth connection…. Asbestos filter to ATEX standards composed of: - asbestos pre-filter unit, efficiency F9 - absolute asbestos filter group, efficiency H14 - fan motor controlled by an electronic speed variator - a duct network and a chimney with an air flow measurement outlet controlling the drive The electronic speed variation is important to keep a constant flow rate despite the variation in the pressure drop due to the filter cartridges. Since the asbestos filters are disposable, the constant flow limits their replacement. The flow rates treated range from 9,000 to 130,000 m3/h for powers ranging from 15 kW to 400 kW.

The dust collector is manufactured and equipped in accordance with ATEX standards.

Manufacturer's warranty